Harney & Sons HT African Autumn (Rooibos) 20 Sachet Tea Tin
Product Description
This is a delicious blend of caffeine free rooibos from South Africa with natural cranberry and orange flavor. People just love this herbal blend.
| | |
| --- | --- |
| Product Contains | 20 silken sachets |
| Base | Made up of organic rooibos blended with hibiscus and orange peel. |
| Aroma | African Autumn has a fruity and slightly woodsy aroma. |
| Caffeine Level | Caffeine-free |
| Body | Light in body |
| Flavors | Base of this popular herbal blend is Rooibos from South Africa. Rooibos is oxidized, which changes the legume's color to red. When it is brewed it looks similar to the red of "black" tea. Rooibos is loaded with antioxidants. People love the brightness of the rooibos is accentuated by the cranberry and citrus. |
| Brewing Time | 5 minutes |
| Brewing Temperature | 212° F |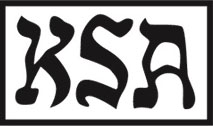 | KOSHER TEA
About Harney & Sons
The Harney & Sons story in the tea industry begins 30 years ago in Salisbury, Connecticut, when John Harney, developed a passion for fine teas and the art and craft of tea blending. John began his own journey in mastering the craft of tea blending. He produced and served his distinctive blends that were becoming more and more popular among the tea drinkers. His small back then home-based business turned to be a global company covered by popular names like Oprah and Dr. Oz and served in five-star hotels such as Four Seasons Hotels, Waldorf Astoria New York and other luxurious establishments. Harney & Sons Fine Teas sources, blends, and packages its own teas and has more than three hundred varieties. The company remains committed to delivering a superior quality teas that the consumers would truly indulge to delivery luxury to the everyday life.
Product Reviews
Write Review
My favourite rooibos!

Posted by Quinn-Columba on 2020 Apr 19th

This is my favourite rooibos tea! I let it steep for 5, and usually just leave the bag in as it doesn't get bitter, it gets better! I love the darker body and strong flavour of having it this way - it needs nothing added, and I feel like I've had a 'treat' when I drink it. The cranberry is flavourful but not overpowering. One tea bag is good for a good-sized mug, though I like it so much I think I'll get the loose tea next time to have more on hand....and I just realised the rooibos is organic, so I love it even more!
Find Similar Products by Category
Customers Also Viewed