Harney & Sons HT Winter White Earl Grey (20 Sachets)
Harney & Sons HT Winter White Earl Grey (20 Sachets)
Product Description
Harney & Sons Winter White Earl Grey has become a perennial favorite tea. It combines beautiful Chinese Mutan White tea with natural lemony Bergamot, and is a pleasure to drink during any season. If you want something lighter than traditional Earl Grey, this is a great choice. This tea pleases with its darkish yellow-green liquor.
Interesting fact: Earl Grey is a very popular tea at Harney & Sons, so they offer many variations. They all have one thing in common, the wonderful lemony aromas and flavors that come from their oil of Bergamot. It the base that makes them different. Winter White uses Mutan White, making it is lighter than traditional black teas. It has as its base the vegetal, and oh so lightly fruit flavors of Mutan White tea.
Product Contains
20 silken sachets
Base
Mutan White

, so there are silvery green tips and forest green leaves. Sometimes the leaves are cut in order to be used in sachets.

Aroma

Like all of our Earl Greys, the citrus flavors of the Oil of Bergamot predominate. There are hints of the vegetal aromas of the white tea.

Caffeine Level
Caffeineinated
Body

Winter White Earl Grey has good body for a white tea and is very fulfilling

Flavors

What makes this tea's flavors so good are the raw materials. Great white tea gives a nice foundation, and then the Oil of Bergamot soars with wonderful citrus flavors.

Brewing Time
3 minutes
Brewing Temperature
175° F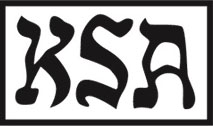 | KOSHER TEA
About Harney & Sons
The Harney & Sons story in the tea industry begins 30 years ago in Salisbury, Connecticut, when John Harney, developed a passion for fine teas and the art and craft of tea blending. John began his own journey in mastering the craft of tea blending. He produced and served his distinctive blends that were becoming more and more popular among the tea drinkers. His small back then home-based business turned to be a global company covered by popular names like Oprah and Dr. Oz and served in five-star hotels such as Four Seasons Hotels, Waldorf Astoria New York and other luxurious establishments. Harney & Sons Fine Teas sources, blends, and packages its own teas and has more than three hundred varieties. The company remains committed to delivering a superior quality teas that the consumers would truly indulge to delivery luxury to the everyday life.
Product Reviews
Write Review
The Best of Both Worlds

Posted by Marianna Doukas on 2018 Jan 22nd

This tea is the perfect blend of the unique and aromatic Earl Gray with the lightness of a white tea. A perfect after dinner tea that won't keep you up all night but satisfies your craving for something satisfying for dessert. And the price is a bargain for a white tea. I ordered 5 tins of this rare tea that is difficult to find (almost impossible) in stores.


Find Similar Products by Category
Customers Also Viewed