Harney & Sons White Vanilla Grapefruit Tea 20 Wrapped Sachets
Harney & Sons White Vanilla Grapefruit Tea 20 Wrapped Sachets
This product is currently available for pre-order only. If you place an order that includes this product, your entire order will be shipped after this product is back in-stock. Expected availability is on 2020 Jul 13th
Product Description
This Harney & Sons White, Vanilla, Grapefruit Tea is a cleansing white tea blend enriched by vanilla, and brightened by the clear citrus notes of grapefruit. Its vanilla aroma adds a pleasantly indulgent touch. Try our box of 20 individually wrapped tea sachets. Each wrapped sachet brews a 12 oz cup of tea. This tea is Kosher certified.
Interesting Fact:
Harney & Sons came up with this wonderful blend over a decade ago. They loved the combination of flavors on the subtle backdrop of the white tea. No exciting name came to their heads, so they called it what it was: White, Vanilla, and Grapefruit. People find that the tea is a pleasant surprise and it is better than anticipated. Please give this tea a try, we all need pleasant surprises!
Product Contains
20 individually wrapped silken sachets
Base
Mutan White Tea.

There are silvery green tips and forest green leaves. Sometimes the leaves are cut so that they may be used in sachets.

Aroma

The whimsical fusion of white teas, vanilla and fresh citrus notes make for a complex yet wonderful aroma

Caffeine Level
Caffeinated
Body
Medium body that is

heavier than other flavored green teas because of the green and black tea blend.

Flavors
T

he light white tea is the perfect canvas for the inviting flavor of creamy vanilla, and is contrasted by the refreshing grapefruit flavor.

Brewing Time
2-3 minutes
Brewing Temperature
175° F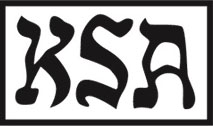 | KOSHER CERTIFIED TEA
About Harney & Sons
The Harney & Sons story in the tea industry begins 30 years ago in Salisbury, Connecticut, when John Harney, developed a passion for fine teas and the art and craft of tea blending. John began his own journey in mastering the craft of tea blending. He produced and served his distinctive blends that were becoming more and more popular among the tea drinkers. His small back then home-based business turned to be a global company covered by popular names like Oprah and Dr. Oz and served in five-star hotels such as Four Seasons Hotels, Waldorf Astoria New York and other luxurious establishments. Harney & Sons Fine Teas sources, blends, and packages its own teas and has more than three hundred varieties. The company remains committed to delivering a superior quality teas that the consumers would truly indulge to delivery luxury to the everyday life.
Other Details
Size:
20 wrapped silken sachets
Product Reviews
Write Review
Harney and Sons White Vanilla.

Posted by Nanette Reyes on 2017 Feb 4th

I went to tea festival last weekend and tasted diffeent kinds of tea , most are good but HarneY and Sons teas are the best and White Vanilla is my personal fav. It is light tasting yet delicious and sophisticated especially drinking it from a fine bone china. Harney and Sons are the finest tea I ever drank. ❤ it lots.
Find Similar Products by Category