Harney & Sons White Peach Matcha Loose Tea 4 oz
Product Description
If you are trying matcha for the first time or you are an already die-hard fan, you should give White Peach Matcha a try. It is a Bancha and matcha green tea blend with a juicy white peach flavour. An exquisite and innovative twist on matcha that'll appease even the most traditional fans of the brew. It's time to indulge in something refreshing and energizing, packed with antioxidants drink.
| | |
| --- | --- |
| Product Size | 4oz loose tea |
| Base | Bancha green tea leaves coated in matcha |
| Aroma | White peaches |
| Caffeine Level | Caffeinated |
| Body | Light body |
| Character | Vegetal and fruity flavour |
| Steeping Time | 1 to 3 minutes |
| Brewing Temperature | 175° F |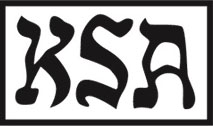 Product Reviews
Write Review
Not my favourite

Posted by Alex on 2019 Mar 7th

This tea smells great but the taste is kind of meh. This is a lower quality green mixed with lower quality matcha and some dried peach. The taste is pretty blunt and the peach does not make it more delicate. It is not bad per se, just not what I expected.
Find Similar Products by Category
Customers Also Viewed