Harney & Sons White Christmas Tea 20 Sachet Tin
Harney & Sons White Christmas Tea 20 Sachet Tin
Product Description
Recline in front of a glowing fire while the snow drifts and the tree lights twinkle. A sip from this warm and nutty blend completes the perfect winter wonderland. Harney & Sons Christmas White is a light to medium body fine tea with a darkish yellow-green liquor. It has a magical holiday nutty aroma from almonds, cardamom spice, and sweet creaminess from vanilla. The tin contains 20 silken sachets and is a great tea gift choice for the holiday season.
Interesting fact: This wonderful tea was concocted by Emeric Harney, third generation Harney & Sons tea blender. It appears that he has good memories of the Holidays in snowy Connecticut. And we are all beneficiaries of those memories.
| | |
| --- | --- |
| Product Contains | 20 silken sachets |
| Base | Mutan White is the base so there are silvery green tips and forest green leaves |
| Aroma | Almond nutty aroma, cardamom spices and vanilla |
| Caffeine Level | Caffeineinated |
| Body | Fulfilling body for a white tea |
| Flavors | A Christmas mix of nuts and creamy spice blend and pleasing vanilla |
| Brewing Time | 2-3 minutes |
| Brewing Temperature | 175° F |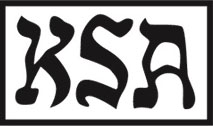 | KOSHER TEA
About Harney & Sons
The Harney & Sons story in the tea industry begins 30 years ago in Salisbury, Connecticut, when John Harney, developed a passion for fine teas and the art and craft of tea blending. John began his own journey in mastering the craft of tea blending. He produced and served his distinctive blends that were becoming more and more popular among the tea drinkers. His small back then home-based business turned to be a global company covered by popular names like Oprah and Dr. Oz and served in five-star hotels such as Four Seasons Hotels, Waldorf Astoria New York and other luxurious establishments. Harney & Sons Fine Teas sources, blends, and packages its own teas and has more than three hundred varieties. The company remains committed to delivering a superior quality teas that the consumers would truly indulge to delivery luxury to the everyday life.
Product Reviews
Write Review
Splendid!!!

Posted by Judy Dove on 2018 Dec 7th

I just fell into my first cup of White Christmas Tea! It is soooooo delicious. I adore cardamom so that drew me to it. I was worried about the vanilla as often that can be kind of icky if it isn't the real thing....but this combo just blends so perfectly that you don't notice the vanilla...until you think about it...and then yes, it was there, but so subtly. I haven't had a tea this delightful in ages! Thank you Harney & Sons! Often white teas are light but this is rich and smooth. Tea love!!!

Find Similar Products by Category