Harney & Sons Victorian London Fog 4 oz
Harney & Sons Victorian London Fog 4 oz
Product Description
Victorian London Fog is the newest blend by Harney & Sons. What's unique about it, is the fact that it is the creation of the effort and creativity of thousands of tea lovers and Harney & Sons fans who submitted tea flavours and then voted for the best. This was the winner! It is a delicious full-bodied blend of black tea, oolong tea, bergamot oil, lavender, and vanilla notes (only natural flavours). Indulge in the latest most-wanted tea from Harney & Sons.
| | |
| --- | --- |
| Product Contains | 4 oz loose tea |
| Base | Medium size twisted orthodox black tea leaves and lavender |
| Aroma | Sweet, citrus and floral aroma |
| Caffeine Level | Caffeinated |
| Body | Full bodied |
| Character | Sweet notes of vanilla with undertones of bergamot and lavender |
| Brewing Time | 4-5 minutes |
| Brewing Temperature | 212° F |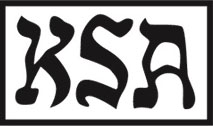 Product Reviews
Write Review
Amazing tea

Posted by Unknown on 2021 Mar 26th

I find this tea to be a wonderful blend!

Very pleasant!

Posted by Rebecca Bohner on 2021 Feb 24th

I'm a bit surprised by the reviews mentioning the lavender being too strong, as I somehow managed to miss that aspect of the tea entirely (despite not being a big fan of lavender flavoured anything). I find this a pleasant afternoon tea -- haven't tried making a latté out of it, but I could see that working nicely.

wow very strong lavender

Posted by Al on 2020 Oct 29th

The lavender flavour/scent is incredibly strong and I honestly can not drink this tea. I can't smell or taste anything else it's just overwhelming lavender.

Good but

Posted by Unknown on 2020 Oct 28th

It's a good tea but the lavender aroma/flavour is quite overwhelming and dominates the tea.

I am very happy I tried this because it is an amazing tasting tea

Posted by James McCubbin on 2019 Oct 24th

I purchased this solely on the reviews and I am very happy that I did. It is absolutely delicious— one of the best tasting teas I have come across in a very long time. I can't get enough and drink this tea morning and evening and now in the afternoon. I highly recommend this tea for something really special. I love, love, love this.

Amazing!

Posted by jessica boulay on 2018 Feb 22nd

I am a London Fog connoisseur and this tea is phenomenal. The depth of flavor is so refined. I have been sharing it with everyone. Next time I'm ordering a pound. Love love love!
Find Similar Products by Category