Harney & Sons Titanic Tea (20 Sachets)
Product Description
In memory of launching of the RMS Titanic and its maiden voyage, Harney & Sons has created this special tea. This timeless blend of four classic teas - Chinese Keemun, Assam, Ceylon and Formosa Oolong, it is similar to the blend served aboard of this memorable vessel. When drinking it you will experience medium body with toasty peach notes wafting over muted malt and citrus aroma.
Interesting Fact:
Harney & Sons created RMS Titanic Blend as a tribute to the tragedy and heroism of "A Night to Remember." P. H. Nargeolet, one of the divers with the French exploratory group at Woods Hole in Massachusetts when the Titanic was found, encouraged John Harney, the Founder of Harney & Sons to create a commemorative tea to honor the 100th Anniversary of those who perished when the Titanic sank. John created this special blend to reflect the quality of tea that was served on that voyage. It features Chinese Keemun, one of the last teas from China that the British still consumed in 1912. By then, they had mostly shifted to black teas from Assam, India and Ceylon. The blend also includes Formosa Oolong, which was popularized in both the UK and the US by an enterprising Brit. This blend would have been recognizable to tea lovers of that era.
| | |
| --- | --- |
| Product Contains | 20 silken sachets of loose-leaf tea |
| Base | Mostly black and brown tea leaves |
| Aroma | Toasty peach notes with muted malt and light citrus |
| Caffeine Level | Caffeinated |
| Body | Medium body. The full bodied teas of Keemun, Assam and Ceylon are lightened by Oolong. |
| Character | Clear flavours and lightly toasted peach flavours |
| Brewing Time | 4-5 minutes |
| Brewing Temperature | 212° F |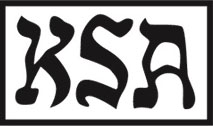 | KOSHER CERTIFIED TEA
About the Harney & Sons Fine Teas
The Harney & Sons story in the tea industry begins 30 years ago in Salisbury, Connecticut, when John Harney, developed a passion for fine teas and the art and craft of tea blending. John began his own journey in mastering the craft of tea blending. He produced and served his distinctive blends that were becoming more and more popular among the tea drinkers. His small back then home-based business turned to be a global company covered by popular names like Oprah and Dr. Oz and served in five-star hotels such as Four Seasons Hotels, Waldorf Astoria New York and other luxurious establishments. Harney & Sons Fine Teas sources, blends, and packages its own teas and has more than three hundred varieties. The company remains committed to delivering a superior quality teas that the consumers would truly indulge to delivery luxury to the everday life.
Product Reviews
Write Review
classic

Posted by Unknown on 2020 Oct 22nd

Wonderful classic tea!!

Very mellow, easy drinker

Posted by Andrew on 2019 Jul 2nd

This tea is very mellow in flavour and even with lots of over steeping it keeps a pleasant finish. The most basic way I would describe the taste is that it is almost like a very mellow tetley orange pekoe up front but ends with a really smooth lemon/chamomile type finish which I really enjoy.

I took off one star for my personal taste which prefers a bit more black tea flavour up front. If you prefer a smoother, less up front, familiar flavour then this is a good choice.
Find Similar Products by Category