Harney & Sons Tilleul (Linden) Mint Herbal Tea 20 Wrapped Sachets
Product Description
Harney & Sons Tilleul Mint tisane is a unique herbal blend that combines relaxing, honey-like linden from Southern France and refreshing and soothing mint from Oregon. The delicate linden leaves and flowers create the nimble body of the brew, while the crisp peppermint adds a note of liveliness. This blend is naturally caffeine-free and is praized for its digestive and sleep benefits. This box contains 20 individually wrapped high quality sachetsthat brew a 12 oz cup each. Kosher certified.
Interesting fact:
Linden tea is made out of the dried linden leaves and flowers of a linden tree that is mostly found in the Northen Hemisphere. This linded tea used in this particual herbal blend comes from the picturesque village of Carpentras in Provence, Southern France.
| | |
| --- | --- |
| Product Contains | 20 individually wrapped silken sachets |
| Base | Mint and linden |
| Aroma | Soothing floral and mint aroma |
| Caffeine Level | Caffeine-free |
| Body | Very light body |
| Character | Relaxing mint and floral flavours |
| Brewing Time | 5 minutes |
| Brewing Temperature | 212° F |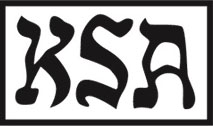 | KOSHER CERTIFIED TEA
About the Harney & Sons Fine Teas
The Harney & Sons story in the tea industry begins 30 years ago in Salisbury, Connecticut, when John Harney, developed a passion for fine teas and the art and craft of tea blending. John began his own journey in mastering the craft of tea blending. He produced and served his distinctive blends that were becoming more and more popular among the tea drinkers. His small back then home-based business turned to be a global company covered by popular names like Oprah and Dr. Oz and served at five-star hotels such as Four Seasons Hotels, Waldorf Astoria New York and other luxurious establishments. Harney & Sons Fine Teas sources, blends, and packages its own teas and has more than three hundred varieties. The company remains committed to delivering a superior quality teas that the consumers would truly indulge to delivery luxury to the everyday life.
Other Details
Size:
20 individually wrapped silken sachets
Find Similar Products by Category
Customers Also Viewed