Harney & Sons SoHo 20 Sachet Tin
Harney & Sons SoHo 20 Sachet Tin
Product Description
In November 2015, the Harney & Sons SoHo flagship store celebrated its fifth year at 433 Broome Street! Emeric Harney, the shop's host, created this beautiful black tea blend to celebrate the store's grand opening back in 2010. Now a landmark favorite, SoHo Blend is a flavored black tea with chocolate, coconut, vanilla, and amaranth petals. It is a medium bodied tea with a very tropical and sweet aroma from the coconut and vanilla infusion. This tea is Kosher.
Interesting Fact: Harney & Sons SoHo Tea House in Manhattan, New York is voted as one of the top 10 best tea houses in the world (FOOD & WINE Magazine). Located in the fashionable Soho neighbourhood in Manhattan, you can browse through 250 tea kinds or hang out by the tea tasting bar and learn more about the flavours, the origin, or simply enjoy it. However, if you cannot go these in person, you can also experience the most coveted teas by simply getting them from our website.
| | |
| --- | --- |
| Product Contains | 20 silken sachets |
| Base | A colorful tea with a China black base and amaranth petals |
| Aroma | Delicate scent of coconut and vanilla and a hint of chocolate make this tea tropical and sweet. |
| Caffeine Level | Caffeineinated |
| Body | medium body |
| Flavors | This tea has tropical and sweet flavors, like eating a coconut candy. Vanilla and chocolate flavors complement the coconut. |
| Brewing Time | 5 minutes |
| Brewing Temperature | 212° F |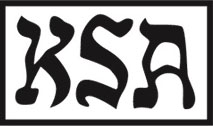 | KOSHER TEA
About Harney & Sons
The Harney & Sons story in the tea industry begins 30 years ago in Salisbury, Connecticut, when John Harney, developed a passion for fine teas and the art and craft of tea blending. John began his own journey in mastering the craft of tea blending. He produced and served his distinctive blends that were becoming more and more popular among the tea drinkers. His small back then home-based business turned to be a global company covered by popular names like Oprah and Dr. Oz and served in five-star hotels such as Four Seasons Hotels, Waldorf Astoria New York and other luxurious establishments. Harney & Sons Fine Teas sources, blends, and packages its own teas and has more than three hundred varieties. The company remains committed to delivering a superior quality teas that the consumers would truly indulge to delivery luxury to the everyday life.
Product Videos
Emeric Harney Talks SoHo Tea
00:57
Join Emeric Harney talk about SoHo tea and how it was created.
Emeric Harney ...

Join Emeric Harney talk about SoHo tea and how it was created.
Product Videos
Find Similar Products by Category
Customers Also Viewed