Harney & Sons HT Pumpkin Spice Tea (20 Sachets)
This product is currently available for pre-order only. If you place an order that includes this product, your entire order will be shipped after this product is back in-stock. Expected availability is on 2020 Dec 30th
Product Description
Try Harney & Sons Pumpkin Spice Tea - herbal tea celebration of autumn harvest time. A masterful blend of natural pumpkin and warming spices. This herbal rooibos tea brews a bright red and is light-bodied. Offered seasonally in limited quantities. Tin of 20 sachets. Each sachet brews a 12 oz cup. This tea is Kosher certified.
| | |
| --- | --- |
| Product Contains | 20 silken sachets |
| Base | Rooibos Herb |
| Aroma | Spices and pumpkin |
| Caffeine Level | Caffeine-free |
| Body | Light body |
| Flavors | Pumpkin, cinnamon, cloves and nutmeg |
| Brewing Time | 5 minutes |
| Brewing Temperature | 212° F |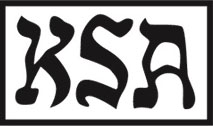 | KOSHER TEA
About Harney & Sons
The Harney & Sons story in the tea industry begins 30 years ago in Salisbury, Connecticut, when John Harney, developed a passion for fine teas and the art and craft of tea blending. John began his own journey in mastering the craft of tea blending. He produced and served his distinctive blends that were becoming more and more popular among the tea drinkers. His small back then home-based business turned to be a global company covered by popular names like Oprah and Dr. Oz and served in five-star hotels such as Four Seasons Hotels, Waldorf Astoria New York and other luxurious establishments. Harney & Sons Fine Teas sources, blends, and packages its own teas and has more than three hundred varieties. The company remains committed to delivering a superior quality teas that the consumers would truly indulge to delivery luxury to the everyday life.
Product Reviews
Write Review
Needs a bit more oomph.

Posted by Unknown on 2017 Nov 24th

The flavour of this tea is good but too mild. It needs to be kicked up a notch.

Unexpected!

Posted by Unknown on 2017 Sep 21st

I wasn't sure what to expect from a pumpkin spice tea -- especially since I take my tea with a little milk and sugar. To my surprise, this is becoming my second go-to tea, especially at night when I want a cup of something with a lovely, smooth flavour to round out my day.
Find Similar Products by Category
Customers Also Viewed