Harney & Sons Pomegranate Oolong 20 Wrapped Tea Sachet
Product Description
The full leaves of premium Ti Quan Yin oolong in Harney & Sons' all natural Pomegranate Oolong from the HT Collection are deliciously infused with tangy pomegranate to create this inspiring yet complex, full-bodied blend. It brews into a sweetly fragrant, silky textured cup of tea. The Ti Quan Yin oolong we use is named after the Chinese "Goddess of Mercy". Legend tells of the goddess leading a devout farmer to a tiny yet intriguingly aromatic tea plant that he nurtured and shared among neighbors, with prosperity soon following. This Pomegranate Oolong tea is medium bodied with a very light clear green-yellow liquor. It is caffeinated with floral and citrus aroma from the pomegranate. Kosher certified.
| | |
| --- | --- |
| Product Contains | 20 individually wrapped silken sachets of whole-leaf tea |
| Base | Rolled green leaves |
| Aroma | On top of the floral and citrus flavors of the tea lies the sweet citrus aromas of pomegranates |
| Caffeine Level | Caffeinated |
| Body | Medium bodied |
| Character | A lovely tasting oolong that is light and refreshing with strong flavors of pomegranate |
| Brewing Time | 4-5 minutes |
| Brewing Temperature | 205° F |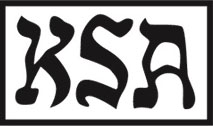 | KOSHER CERTIFIED TEA
About the Harney & Sons Fine Teas
The Harney & Sons story in the tea industry begins 30 years ago in Salisbury, Connecticut, when John Harney, developed a passion for fine teas and the art and craft of tea blending. John began his own journey in mastering the craft of tea blending. He produced and served his distinctive blends that were becoming more and more popular among the tea drinkers. His small back then home-based business turned to be a global company covered by popular names like Oprah and Dr. Oz and served in five-star hotels such as Four Seasons Hotels, Waldorf Astoria New York and other luxurious establishments. Harney & Sons Fine Teas sources, blends, and packages its own teas and has more than three hundred varieties. The company remains committed to delivering a superior quality teas that the consumers would truly indulge to delivery luxury to the everyday life.
Other Details
Size:
20 wrapped silken sachets
Find Similar Products by Category
Customers Also Viewed