Harney & Sons Peach Iced Tea - Box of 50 Pouches
Harney & Sons Peach Iced Tea - Box of 50 Pouches
Product Description
Harney & Sons Peach Iced Tea is a full-leaf Chinese black tea brew that has been hand-picked and blended with notes of Georgia peaches for a delightful, refreshing flavour with earthy tones. Indulge in summer at the cottage or in the backyard, while sipping this amazing and delicious fresh-brew, cannot seem better. This box contains 50 pouches, each of which brews 4 quarts or 3.5 liters which make about 10-12 glasses of homemade iced tea. Please note that these iced tea pouches are bigger than the pouches you can find in the iced tea tins. This tea is Kosher certified.
Brewing Instructions:
1) Boil 1.5 litre of water and pour over a tea pouch in a heat resistant container.
2) Steep for 15-20 minutes and then add 2 litres of cold water.
3) Remove teabag and gently squeeze it.
| | |
| --- | --- |
| Product Size | A box with 50 tea pouches. Each pouch makes up to 10-12 glasses of iced tea. |
| Base | Chinese black tea |
| Aroma | Sweet Peaches |
| Caffeine Level | Caffeinated |
| Body | Medium body |
| Character | Fruity taste of fresh peaches |
| Steeping Time | 15 minutes |
| Brewing Temperature | 212° F (Boiling Water) |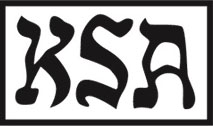 | KOSHER CERTIFIED TEA
About the Harney & Sons Fine Teas
The Harney & Sons story in the tea industry begins 30 years ago in Salisbury, Connecticut, when John Harney, developed a passion for fine teas and the art and craft of tea blending. John began his own journey in mastering the craft of tea blending. He produced and served his distinctive blends that were becoming more and more popular among the tea drinkers. His small back then home-based business turned to be a global company covered by popular names like Oprah and Dr. Oz, and served at five-star hotels such as Four Seasons Hotels, Waldorf Astoria New York and other luxurious establishments. Harney & Sons Fine Teas sources, blends, and packages its own teas and has more than three hundred varieties. The company remains committed to delivering a superior quality teas that the consumers would truly indulge in and to delivery luxury to the everyday life.
Other Details
Type:
Full-leaf black tea
Size:
Batch of 50 Tea Pouches
Find Similar Products by Category
Customers Also Viewed