Harney & Sons Japanese Sencha 20 Wrapped Sachets
Product Description
Harney & Sons call this tea Japanese Sencha because not all Sencha on the market is from Japan. It is a very fine Sencha from the central Shizuoka province, and can be found in many homes in Tokyo. It is a pleasant and approachable green tea – a fine choice for everyday. As a mid-season Sencha, this green tea has good levels of amino acids and more body than most green teas. Kosher certified.

Interesting Fact:
The Kaburagi family has sold to Americans for over 110 years. They are well known in Tokyo and throughout Japan as a pre-eminent supplier of tea. They supply this pleasant Sencha from central Shizuoka. To keep the price somewhat reasonable, Harney chooses teas from the middle of the season. John Harney drank this tea everyday for over 10 years. He valued the pleasant flavor and the antioxidants.
| | |
| --- | --- |
| Product Contains | 20 silken sachets of loose-leaf tea that are individually wrapped. |
| Base | Traditional lime green sencha |
| Aroma | Pleasant spinachy notes, with slight roast flavors that are similar to toasted bread |
| Caffeine Level | Caffeinated |
| Body | Stronger body than most green teas |
| Character | Sweet and floral |
| Brewing Time | 1-2 minutes |
| Brewing Temperature | 160° F |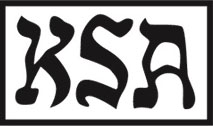 | KOSHER CERTIFIED TEA
About the Harney & Sons Fine Teas
The Harney & Sons story in the tea industry begins 30 years ago in Salisbury, Connecticut, when John Harney, developed a passion for fine teas and the art and craft of tea blending. John began his own journey in mastering the craft of tea blending. He produced and served his distinctive blends that were becoming more and more popular among the tea drinkers. His small back then home-based business turned to be a global company covered by popular names like Oprah and Dr. Oz and served at five-star hotels such as Four Seasons Hotels, Waldorf Astoria New York and other luxurious establishments. Harney & Sons Fine Teas sources, blends, and packages its own teas and has more than three hundred varieties. The company remains committed to delivering a superior quality teas that the consumers would truly indulge to delivery luxury to the everyday life.
Find Similar Products by Category