Harney & Sons HRP Tower of London (30 Sachets)
Harney & Sons HRP Tower of London (30 Sachets)
Product Description
All natural, Chinese black teas are stirred with pieces of stone dried fruit, then finished with oil of bergamot and honey flavor.
Interesting fact:
Few buildings have the history of the Tower of London. First it was a fort. Then, it became the royal prison. It has also stored the Crown Jewels.
| | |
| --- | --- |
| Product Contains | 30 silken sachets |
| Base | Black Tea |
| Aroma | Refreshing, with fruity and vanilla aroma and honey undertones |
| Caffeine Level | Caffeinated |
| Body | A medium to strong body |
| Character | Robust flavors similar to Earl Grey, Vanilla and Black Currant, and just a touch of honey. |
| Steeping Time | 4 to 5 minutes |
| Brewing Temperature | 212° F |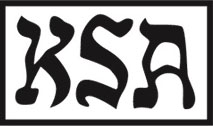 | KOSHER TEA
About the Historic Royal Palaces Collection
Harney & Sons Fine Teas were invited by the Historic Royal Palaces of England (A non-profit organization that helps explore the story of how monarchs and people have shaped the society, in some of the greatest palaces ever built.) to create a notable and exquisite collection of English tea blends. Each unique tea blend pays homage to tea's imperial history and roots.
In 1660, the 17th-century diarist Samuel Pepys had his first ever 'Cup of Tea, a China drink', then only introduced to Britain. Catherine of Braganza, Charles II's tea-drinking queen, made it fashionable, Queen Anne would often enjoy a cup of tea at Hampton Court Palace and the double wedding of Queen Charotte's son at Kew in 1818 was celebrated with tea party. Until the abolition of import duties in 1784, tea was the expensive preserve of royalty and the rich. Despite its ubiquity in later times, tea is truly historic, royal tipple.
Product Reviews
Write Review
Previous | Showing reviews 11-11 of 11
Fantastic tea, fabulous flavor

Posted by Jen on 2016 Mar 21st

Like many others, I'm a dedicated Harney and Sons customer.My favorites are Paris and Hot Cinnamon. Buy those immediately if you have not yet tried them.

Happily, this blend is likewise delicious. The fragrance alone is worth it, frankly - a heady mix of fancy berry jam and vanilla/honey. A delectable cup to savor any time of year - it's wonderful on ice as well.

Also, for those wondering, the tin design is not only elegant but also very functional. Teas are quite fresh and the lid seals beautifully. Bonus points for rich aubergine color.
Previous | Showing reviews 11-11 of 11
Find Similar Products by Category