Harney & Sons HRP Tower of London (30 Sachets)
Harney & Sons HRP Tower of London (30 Sachets)
Product Description
All natural, Chinese black teas are stirred with pieces of stone dried fruit, then finished with oil of bergamot and honey flavor.
Interesting fact:
Few buildings have the history of the Tower of London. First it was a fort. Then, it became the royal prison. It has also stored the Crown Jewels.
| | |
| --- | --- |
| Product Contains | 30 silken sachets |
| Base | Black Tea |
| Aroma | Refreshing, with fruity and vanilla aroma and honey undertones |
| Caffeine Level | Caffeinated |
| Body | A medium to strong body |
| Character | Robust flavors similar to Earl Grey, Vanilla and Black Currant, and just a touch of honey. |
| Steeping Time | 4 to 5 minutes |
| Brewing Temperature | 212° F |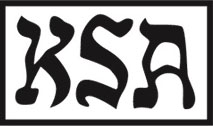 | KOSHER TEA
About the Historic Royal Palaces Collection
Harney & Sons Fine Teas were invited by the Historic Royal Palaces of England (A non-profit organization that helps explore the story of how monarchs and people have shaped the society, in some of the greatest palaces ever built.) to create a notable and exquisite collection of English tea blends. Each unique tea blend pays homage to tea's imperial history and roots.
Product Reviews
Write Review
Showing reviews 1-10 of 14 | Next
Delicious

Posted by Unknown on 2021 May 10th

Tastes as good as it smells. A favourite afternoon tea

Pleasently Surprised

Posted by Tony on 2021 Mar 11th

I am a tea traditionalist, so I was a bit skeptical about a flavoured tea. The Tower of London tea has become one of my favourite afternoon teas.

Fantastic

Posted by Larry Sadinsky on 2021 Feb 23rd

I can make this review short and sweet. Love the tea, it is the best and I have it every morning Mon - Tues.

IT IS THE BEST!!!!!!!!!

My all time favourite

Posted by Larry on 2020 Mar 4th

This is my favourite tea, don't ever let in be taken off the teas that you sell. FANTASTIC!!!!!

My favourite tea!!!!!

Posted by Unknown on 2019 Nov 29th

I love the smell and the taste with or without milk.

Love this tea

Posted by Jill on 2019 May 28th

I have been making my own version of this using Earl Grey tea and a little vanilla syrup. No need for that any more. This is delicious.




The Best Ever

Posted by Larry Sadinsky on 2018 Oct 11th

This is by far my favourite tea, aroma, flavour, get with milk or just plain.

The Very Best

Posted by Larry on 2018 Apr 19th

This is the very best tea flavour I have ever had, I tried it at a popular restaurant and demanded they give me the name of the tea. They actually gave me a few sachets. I was hooked forever

The Best of the Best

Posted by Larry Sadinsky on 2017 Dec 6th

Tower of London is far and away my favourite tea. I love the taste, I love the aroma and I find it just satisfies my no matter when I drink it.

6 Stars

Posted by Larry Sadinsky on 2017 May 25th

My favourite of all the flavours, if I was stranded on an island, that would be the tea I would like to have.
Showing reviews 1-10 of 14 | Next
Find Similar Products by Category