Harney & Sons HRP Earl Grey Imperial (30 Sachets)
Harney & Sons HRP Earl Grey Imperial (30 Sachets)
Product Description
Earl Grey Imperial is a blend of fine black teas, rich in natural Bergamot from Italy. What makes it different than the Harney & Sons Earl Grey Supreme and the other Earl Grey blends is the stronger body and stronger taste of lemony bergamot (as the British like it). Earl Grey Imperial was created as a part of the distinguished Harney & Sons Collection of historical English blends especially for the Historic Royal Palaces of England.
Interesting fact:
This tea was in the original five teas that made up the Harney & Sons Historic Royal Palace tea line. The tea is filled in a beautiful tin that is the colour of the sapphires found in the Tower of London's Crown Jewels.
| | |
| --- | --- |
| Product Contains | 30 silken sachets |
| Base | Fine Black and Oolong Teas |
| Aroma | Brisk lemony aroma of bergamot. |
| Caffeine Level | Caffeinated |
| Body | Medium body is lightened by the addition of oolong tea. |
| Character | Citrus notes |
| Brewing Time | 5 minutes |
| Brewing Temperature | 212° F |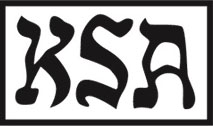 | KOSHER TEA
About the Historic Royal Palaces Collection
Harney & Sons Fine Teas were invited by the Historic Royal Palaces of England (A non-profit organization that helps explore the story of how monarchs and people have shaped the society, in some of the greatest palaces ever built.) to create a notable and exquisite collection of English tea blends. Each unique tea blend pays homage to tea's imperial history and roots.
In 1660, the 17th-century diarist Samuel Pepys had his first ever 'Cup of Tea, a China drink', then only introduced to Britain. Catherine of Braganza, Charles II's tea-drinking queen, made it fashionable, Queen Anne would often enjoy a cup of tea at Hampton Court Palace and the double wedding of Queen Charotte's son at Kew in 1818 was celebrated with tea party. Until the abolition of import duties in 1784, tea was the expensive preserve of royalty and the rich. Despite its ubiquity in later times, tea is truly historic, royal tipple.
Product Reviews
Write Review
Love it!!

Posted by Jill on 2019 May 28th

I love Earl Grey tea and am always looking for new ones. I have previously bought Earl and Harney Earl Grey Supreme which I like, but Earl Grey Imperial is a standout. It's hard to stop at one cup

Wonderful Flavour

Posted by Larry on 2018 Apr 19th

Ever since I tried this tea, I have loved it's flavour more than anyone of the other suppliers.

I like Harney & Sons Tea

Posted by Larry Sadinsky on 2017 Dec 6th

I really enjoy the flavour of this tea. It is one of my favourites.

The Best

Posted by Larry Sadinsky on 2017 May 25th

The best Earl Grey that I have had.

Great flavour, great tea

Posted by Larry on 2017 Mar 26th

The Earl Grey tea has great flavour, and when enjoyed it relaxes you and is very calming as well.


Best Earl Grey tea in the world

Posted by Jo on 2016 Mar 22nd

I'm a huge fan of Earl Grey, as are many of my family members. This is by far the best Earl Grey we've ever had - I ordered 6 tins of the stuff to make sure we don't run out.


Find Similar Products by Category
Customers Also Viewed