Harney & Sons Hot Cinnamon Sunset Tagalong (5 sachets)
Harney & Sons Hot Cinnamon Sunset Tagalong (5 sachets)
Product Description
Harney & Sons Hot Cinnamon Sunset Tagalong contains 5 sachets filled with whole-leaf Chinese black tea, three types of cinnamon, orange peel, and sweet cloves. This tagalong is perfect to carry your favourite tea with you no matter where you are, sample it or share your love for tea by giving it as a gift to your co-worker, friend or family.
Harney & Sons Hot Cinnamon Sunset is a blend of flavours that is confident and memorable. A taste that you would want to sip on again and again. People seem to love its combination of strong spices and sweetness. And since there is no added sugar, this Harney & Sons Hot Cinnamon Sunset Tea is safe for everyone to enjoy. This tea should be on your 'tea bucket list'.
Interesting fact:
Hot Cinnamon Sunset is one of the oldest flavored tea blends that Harney & Sons has created. John Harney, Founder and Master Blender of Harney & Sons Fine Teas developed it in the beginning of the 1980s and since then the popularity has grown and keeps growing.
| | |
| --- | --- |
| Product Contains | 5 silken sachets of loose-leaf tea in a beautiful tagalong tin |
| Base | Chinese Black Tea |
| Aroma | Spices and citrus |
| Caffeine Level | Caffeinated |
| Body | Medium body; mouthfeel: mélange of spices |
| Character | Combines orange with three types of cinnamon and sweet cloves. No sugar added. |
| Steeping Time | 4 to 5 minutes |
| Brewing Temperature | 212° F |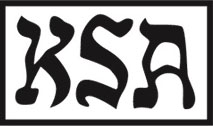 | KOSHER CERTIFIED TEA
About the Harney & Sons Fine Teas
The Harney & Sons story in the tea industry begins 30 years ago in Salisbury, Connecticut, when John Harney, developed a passion for fine teas and the art and craft of tea blending. John began his own journey in mastering the craft of tea blending. He produced and served his distinctive blends that were becoming more and more popular among the tea drinkers. His small back then home-based business turned to be a global company covered by popular names like Oprah and Dr. Oz and served in five-star hotels such as Four Seasons Hotels, Waldorf Astoria New York and other luxurious establishments. Harney & Sons Fine Teas sources, blends, and packages its own teas and has more than three hundred varieties. The company remains committed to delivering a superior quality teas that the consumers would truly indulge to delivery luxury to the everyday life.
Other Details
Type:
Whole-leaf tea in silken sachets
Product Reviews
Write Review
A compact way to share my new favorite with a friend!

Posted by Unknown on 2020 Nov 23rd

Perfect size for gifting!

Wonderful aroma!

Posted by Anne on 2018 Jan 18th

This is a fairly one-dimensional tea. It's not a complex blend, but still very enjoyable, with a delightful aroma; lovely after dinner.

Cute

Posted by Karen on 2017 Feb 7th

This is my favourite tea. I bought this little tin to carry extra bags in my purse. I'm so addicted, its really the best, so flavourful.
Find Similar Products by Category
Customers Also Viewed