Harney & Sons Green Hot Cinnamon Spice Loose Tea 1 lb
Product Description
Harney & Sons Green Hot Cinnamon Spice is a blend of Chinese green teas, three types of cinnamon, orange peel, and sweet cloves. This is the green tea version of the most popular flavoured tea by Harney & Sons. The rich cinnamon flavour and aroma are still in the focal point but the tea body is lighter and the liquor is yellow with a light brown hue. Green Hot Cinnamon Spice tastes like a dessert although there is no sugar added. The sweetness comes from the cinnamon. In two to three minutes, you can have a delightful and memorable cup of tea. Enjoy!
Interesting fact:
Hot Cinnamon Spice is one of the oldest flavored tea blends that Harney & Sons has created. John Harney, Founder and Master Blender of Harney & Sons Fine Teas developed it in the beginning of the 1980s and since then the popularity has grown and keeps growing.
| | |
| --- | --- |
| Product Contains | 1 lb of loose leaf tea |
| Base | Green Tea |
| Liquor | Yellow with a light brown hue from the spices |
| Aroma | Spicy cinnamon |
| Caffeine Level | Caffeinated |
| Body | Despite the spiciness of this tea, the body remains relatively light |
| Character | Combines orange with three types of cinnamon and sweet cloves. No sugar added. |
| Brewing Time | 2 to 3 minutes |
| Brewing Temperature | 175° F |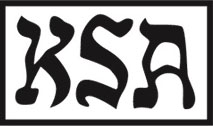 | KOSHER CERTIFIED TEA
Product Videos
Brad Goldfarb of recipegrinder.com visits Harney & Sons!
05:35
Brad Goldfarb visits Harney & Sons and discusses all things Tea with Emeric Harney. Interview by Brad Goldfarb Location: Harney & Sons, SOHO NYC Video & Editing by www.joshuadgarcia.com
Brad Goldfarb ...

Brad Goldfarb visits Harney & Sons and discusses all things Te...
Find Similar Products by Category
Customers Also Viewed