Harney & Sons Decaf Vanilla Comoro Tagalong (5 Sachets)
Harney & Sons Decaf Vanilla Comoro Tagalong (5 Sachets)
Product Description
Harney & Sons Vanilla Comoro Tagalong makes the perfect gift. It is an all natural vanilla flavoured decaffeinated black tea. The sweetness and rich flavours make this Harney & Sons Tea so irresistible. The leaves of this tea are dusty brown due to the fact that the caffeine has been extracted and the liquor you would enjoy is light brown. The vanilla is sourced from one of the best places in the world for vanilla - the islands of Comoro. This tea is lightly brisk tea with light body and medium to strong aroma. There is no sugar added to this tea.
| | |
| --- | --- |
| Product Contains | 5 silken sachets |
| Base | Chinese Black Tea |
| Aroma | Vanilla |
| Caffeine Level | Decaffeinated |
| Body | Light body |
| Character | Vanilla flavour |
| Steeping Time | 4 to 5 minutes |
| Brewing Temperature | 212° F |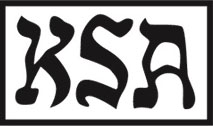 | KOSHER CERTIFIED TEA
Other Details
Type:
Whole-leaf tea in silken sachets
Product Reviews
Write Review
Surprised

Posted by Jane on 2020 Oct 27th

Lovely vanilla decaf and that is hard to come by. Usually decaf tea has a non flavour of brown water, but not this one. It tastes like tea and vanilla, exactly as the title says. The little can is too hard to open however.

best vanilla black tea ive had

Posted by Unknown on 2018 Feb 1st

With the decaf version the bitterness that offten comes with a black tea is gone. It is delicious and easy on the tummy. Delicious after dinner plain or with sugar and milk/cream. Be sure not to over steep.
Find Similar Products by Category