Harney & Sons Darjeeling Classic 20 Sachets Tin
Product Description
Harney & Sons Darjeeling is a blend of First Flush and Autumnal Teas from the best tea estates in the Darjeeling district, West Bengal in India, high in the mountains of Himalayas. First flush is harvested in mid-March following spring rains, and has a gentle, very light colour, aroma, and mild astringency while the Autumnal Teas are harvested in the fall season after the rainy season, and has somewhat less delicate flavour and less spicy tones, but fuller body and darker colour. The mixture of these two in the Harney & Sons Darjeeling yields a light color brew with a medium body that is very fragrant.
Darjeeling has developed a good reputaion among tea drinkers for over 150 years, so by making this blend, Harney & Sons wanted something that would respect that tradition. They created this blend that combines many esteemed qualities but is reasonably priced. As all Darjeeling teas, this Harney & Sons blend is also created with the small leaves of Camellia Sinesis and you can find green (hard withered green flakes) along with larger brown leaves.
Interesting Fact:
Some people call Darjeeling "The Champage of Teas". Just as the word 'Champagne' signifies sparkling wines that come from the Champagne region of France, in the world of tea the word 'Darjeeling' denotes tea from the district of Darjeeling located high in the foothills of the Indian Himalayas. Currently, there are collectively about 87 tea estates in this small region that create this special type of tea. The sub-tropical, high altitude conditions, the slightly acidic soils and the climate that alternates between sunny to frequent cloudy periods, all contribute to the unique taste of the tea in this area.
Product Contains
20 silken sachets of loose-leaf tea
Base
Small green leaves (hard withered green flakes) along with larger brown leaves
Aroma
Bright aromas of a First Flush with

pineapple and grapefruit and darker stone fruit notes of Autumn Teas

Caffeine Level
Caffeinated
Body
Medium bodied
Character

Bright citrus notes and darker notes of stone apricots and plums



Brewing Time
4 to 5 minutes
Brewing Temperature
212° F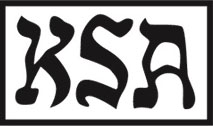 About the Harney & Sons Fine Teas
The Harney & Sons story in the tea industry begins 30 years ago in Salisbury, Connecticut, when John Harney, developed a passion for fine teas and the art and craft of tea blending. John began his own journey in mastering the craft of tea blending. He produced and served his distinctive blends that were becoming more and more popular among the tea drinkers. His small back then home-based business turned to be a global company covered by popular names like Oprah and Dr. Oz and served in five-star hotels such as Four Seasons Hotels, Waldorf Astoria New York and other luxurious establishments. Harney & Sons Fine Teas sources, blends, and packages its own teas and has more than three hundred varieties. The company remains committed to delivering a superior quality teas that the consumers would truly indulge to delivery luxury to the everyday life.
Product Reviews
Write Review
delightful

Posted by judy on 2020 Aug 11th

i have tried numerous black teas and this is by far my favourite, a wonderful cup of tea, i usually drink this in the late afternoon as a treat after a busy day to enjoy and unwind. and so look forward to the next time i have another cup.


Nice flavour

Posted by Larry Sadinsky on 2017 Dec 6th

While I love this tea very much, I am very disappointed it only comes in a tin of 20 sachets. It should come with 30 like the others.

My Darling Darjeeling

Posted by Larry Sadinsky on 2017 May 25th

I am in love with this as well, my only disappointment is it only comes in a tin of 20, why not 30?????

Super flavour

Posted by Larry on 2017 Mar 26th

Super flavour, great aroma. I love it.
My only complaint is that it doesn't come in a tin of 50 Sachets.
Find Similar Products by Category
Customers Also Viewed