Harney & Sons Chocolate Mint Loose Tea 4 oz
Harney & Sons Chocolate Mint Loose Tea 4 oz
Product Description
This all natural, whole-leaf, tea blend is a popular choice for many. It is a Chinese black tea mixed with mint leaves from Oregon and chocolate.
Interesting fact: It was a former blender that came up with idea of adding our chocolate tea with peppermint leaves, and it was a great idea. It reminds some of after-dinner mints, others of Girl Scout cookies. Please let us know what it reminds you of.
| | |
| --- | --- |
| Product Contains | 4 oz loose tea |
| Base | Chinese black tea whole-leaf tea |
| Aroma | A fresh minty aroma and chocolate |
| Caffeine Level | Caffeineinated |
| Body | Medium body |
| Flavors | Pure refreshing peppermint and chocolate |
| Brewing Time | 4-5 minutes |
| Brewing Temperature | 212° F |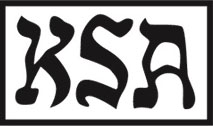 | KOSHER CERTIFIED TEA
About Harney & Sons
The Harney & Sons story in the tea industry begins 30 years ago in Salisbury, Connecticut, when John Harney, developed a passion for fine teas and the art and craft of tea blending. John began his own journey in mastering the craft of tea blending. He produced and served his distinctive blends that were becoming more and more popular among the tea drinkers. His small back then home-based business turned to be a global company covered by popular names like Oprah and Dr. Oz and served in five-star hotels such as Four Seasons Hotels, Waldorf Astoria New York and other luxurious establishments. Harney & Sons Fine Teas sources, blends, and packages its own teas and has more than three hundred varieties. The company remains committed to delivering a superior quality teas that the consumers would truly indulge to delivery luxury to the everyday life.
Find Similar Products by Category
Customers Also Viewed