Harney & Sons Chamomile 20 Premium Teabags
Product Description
Harney & Sons sources the finest Egyptian chamomile flowers, of which they use only the flower heads (no extenders) to create this beautiful herbal infusion. A premium quality soothing tisane, perfect to wind down during a hectic afternoon at the office, or at home at the end of the day. It has a bright clear yellow liquor and light floral notes. You can't escape from the appeal of this soothing herbal infusion. This Harney & Sons Chamomile contains 20 premium teabags. We also have a blend of Chamomile and Lavender for even more relaxing tea experience. Harney & Sons call it Yellow & Blue.
Interesting fact:
If you're looking for a tea that will be your sleeping aid, this medley of herbs will calm your body and mind to get those precious moments of sleep.
| | |
| --- | --- |
| Product Contains | 20 premium teabags |
| Base | Egyptian chamomile flower heads and pollen |
| Aroma | Light floral aroma |
| Caffeine Level | Caffeine-Free |
| Body | Light bodied |
| Character | Very subtle apple flavors can be found in this mellow chamomile |
| Brewing Time | 5 minutes |
| Brewing Temperature | 212° F |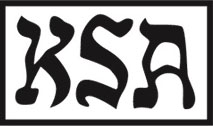 | KOSHER CERTIFIED TEA
About the Harney & Sons Fine Teas
The Harney & Sons story in the tea industry begins 30 years ago in Salisbury, Connecticut, when John Harney, developed a passion for fine teas and the art and craft of tea blending. John began his own journey in mastering the craft of tea blending. He produced and served his distinctive blends that were becoming more and more popular among the tea drinkers. His small back then home-based business turned to be a global company covered by popular names like Oprah and Dr. Oz and served in five-star hotels such as Four Seasons Hotels, Waldorf Astoria New York and other luxurious establishments. Harney & Sons Fine Teas sources, blends, and packages its own teas and has more than three hundred varieties. The company remains committed to delivering a superior quality teas that the consumers would truly indulge to delivery luxury to the everyday life.
Find Similar Products by Category