Harney & Sons Lapsang Souchong Loose Tea 1 lb
Product Description
Harney & Sons Lapsang Souchong is an ancient and much loved tea from China with large leaves that are dried over smoky pine fires that createsorange brown caramel liquor. As you might imagine, the tea develops a distinctive smoky flavor. Give it a try when you want a change of pace. Lapsangs comes from The Wuyi Mountains (WuyiShan) in the northeastern part of Fujian Province. This was where black teas were first developed (called Bohea.) In the steeply forested mountains wood was plentiful, so it came naturally to smoke tea like bacon. The leaves were slowly withered to create a complex tea, then the leaves were slowly dried in rooms with a smoky fire below.
Interesting Fact: Orange Pikoe is a traditional staple in many households, John Harney (the founder of Harney & Sons) always drank this tea whenever he needed a mellow, comforting cup.
| | |
| --- | --- |
| Product Contains | 1 pound whole leaf loose tea |
| Base | Black small leaves that are a dull jet black, with no golden tips |
| Aroma | A heady mixture of pine and hardwood smoke, fruit, and spice. |
| Caffeine Level | Caffeinated |
| Body | Medium to full body |
| Character | Pine smoke and bacon with some dark stone fruit. |
| Brewing Time | 4 to 5 minutes |
| Brewing Temperature | 212° F |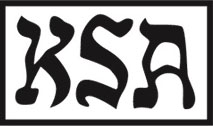 | KOSHER CERTIFIED TEA
About the Harney & Sons Fine Teas
The Harney & Sons story in the tea industry begins 30 years ago in Salisbury, Connecticut, when John Harney, developed a passion for fine teas and the art and craft of tea blending. John began his own journey in mastering the craft of tea blending. He produced and served his distinctive blends that were becoming more and more popular among the tea drinkers. His small back then home-based business turned to be a global company covered by popular names like Oprah and Dr. Oz and served in five-star hotels such as Four Seasons Hotels, Waldorf Astoria New York and other luxurious establishments. Harney & Sons Fine Teas sources, blends, and packages its own teas and has more than three hundred varieties. The company remains committed to delivering a superior quality teas that the consumers would truly indulge to delivery luxury to the everyday life.
Other Details
Type:
Whole-leaf loose tea
Find Similar Products by Category
Customers Also Viewed